RCP2 Series Electric Actuator - Intelligent Actuator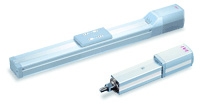 RCP2 Series Electric Actuator by Intelligent Actuator
Related Technologies:
Next Generation of the Popular RCP Series!


*High Precision, High Rigidity, and High Functionality

*Electric actuator utilizing a ballscrew, linear guide, and stepper motor.

*Can help raise your production efficiency level and save you 67% in running costs compared with pneumatic cylinders.

*Gives you more flexibility for your application needs with two new width sizes, the 73mm Slider type and the 35mm Rod type.

*Allows multi-point positioning of up to 64 points.

*Features technological improvements in all areas, such as lower operating noise, ease of use, and ease of maintenance.

*Designed to operate in environments with dust and water splash with new IP65 models.



Moves Made Simple

Maximum positioning of 64 points is possible with the new controller. Highly advanced operations are possible, such as "on-the-fly" speed adjustments.


Smaller Controller Footprint

At approximately 1/2 the size of its previous RCP-C controller, the new controller is ideal for mounting in areas with limited available space.


Increased Payload

The new aluminum-based 73mm Slider type allows for a 3 fold increase in payload capability over its previous maximum payload (with the 58mm type).


Small Actuator Footprint

The new super-compact 35mm x 35mm Rod Type is designed to maximize its surrounding space constraints.


About Intelligent Actuator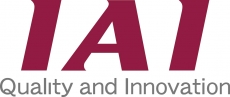 Founded in Japan in 1976, with American headquarters established in 1989, IAI designs, manufactures, and markets a complete line of motion control systems. As the established world leader in linear actuators and low cost, high performance SCARA robots, IAI provides over half of all linear actuators sold in Japan and are a leading source of advanced plug & play automation throughout North America and the world.

With the introduction of a full range of ROBO Cylinders, IAI is also leading the transition away from pneumatics to cost-effective, low-maintenance, and fully-programmable electric cylinders.

Instead of building a robotics system from scratch, design engineers can purchase fully-functional units from IAI and begin production sooner.