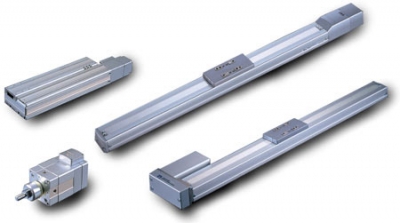 RCS2 Small To Medium-Sized Electric Actuator by Intelligent Actuator
Related Technologies:
A Small/Medium-Sized Electric Actuator Operating on a 100/200-V Power Supply


Series Features:

•Maximum speed of 1,000 mm/s, maximum load capacity of 60 kg, and maximum stroke of 1,000 mm

•The built-in 200-V servo motor enables high-speed transfer of fairly heavy works.
Support for a combination of three or more axes if a XSEL controller is used

•Use a XSEL controller capable of controlling up to six axes, to operate multi-axis configurations as well as systems combing single-axis/cartesian robots.
Select a desired motor installation method from three types of coupling, built-in (direct coupling) and reversing (except for certain models)

•Three motor installation methods are available, so you can select an optimal method based on ease of maintenance, installation space, etc.



Usage Example:

The RCS2 series electric actuator can be used under operating conditions inside the shaded range shown in the graphs below. *The following graphs are provided for reference only. Check the exact values of maximum speed and load capacity for each model using the ROBO Cylinder General Catalog 2006.


About Intelligent Actuator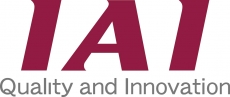 Founded in Japan in 1976, with American headquarters established in 1989, IAI designs, manufactures, and markets a complete line of motion control systems. As the established world leader in linear actuators and low cost, high performance SCARA robots, IAI provides over half of all linear actuators sold in Japan and are a leading source of advanced plug & play automation throughout North America and the world.

With the introduction of a full range of ROBO Cylinders, IAI is also leading the transition away from pneumatics to cost-effective, low-maintenance, and fully-programmable electric cylinders.

Instead of building a robotics system from scratch, design engineers can purchase fully-functional units from IAI and begin production sooner.