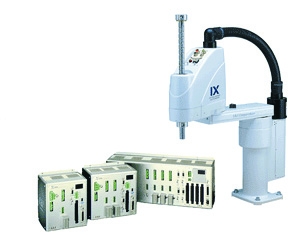 IX SCARA Series Robots by Intelligent Actuator
Related Technologies:
Off-the-shelf SCARA robots for every application

Cleanroom
Wall & ceiling mount
Water resistant
High speed
Longer z-axis

IX SCARA (Selective Compliant Assembly Robot Arm) robots are ideal for high speed, precision operations such as sealing, dispensing, parts insertion, assembly, and more.

With 16 new SCARA models, integrating the IX SCARA robots into your design and application is now easier than ever!

Easy to Use

No programming experienced required
Built-in palletizing
3D path capability
Easy to Integrate

Vision (compatible with all major vision systems)
Ethernet-ready
Cleanroom models
Wall & ceiling mount models

About Intelligent Actuator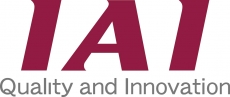 Founded in Japan in 1976, with American headquarters established in 1989, IAI designs, manufactures, and markets a complete line of motion control systems. As the established world leader in linear actuators and low cost, high performance SCARA robots, IAI provides over half of all linear actuators sold in Japan and are a leading source of advanced plug & play automation throughout North America and the world.

With the introduction of a full range of ROBO Cylinders, IAI is also leading the transition away from pneumatics to cost-effective, low-maintenance, and fully-programmable electric cylinders.

Instead of building a robotics system from scratch, design engineers can purchase fully-functional units from IAI and begin production sooner.